Malvan: In an order under Maharashtra Fisheries Act, the tehsildar of Malvan has ordered to confiscate both the trawlers, one including that of BJP MLA Francis Silveira, for using LED lights for fishing.
Both the trawlers are caught at Malvan last week for fishing using banned gears.
While Silveira has not commented on the episode, the confiscation has come as a major embarrassment for the BJP, which has been pitching for ban on fishing using LED lights.
Officials said that Silveira has also been fined for Rs 3.085 lakh by Maharashtra government.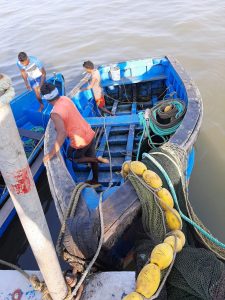 Malvan Fisheries Cooperative Society Chairman Vicky Chopdekar had in the past lambasted the practice of using LED for fishing.
He had said that such an act would result in fish famine in the region.