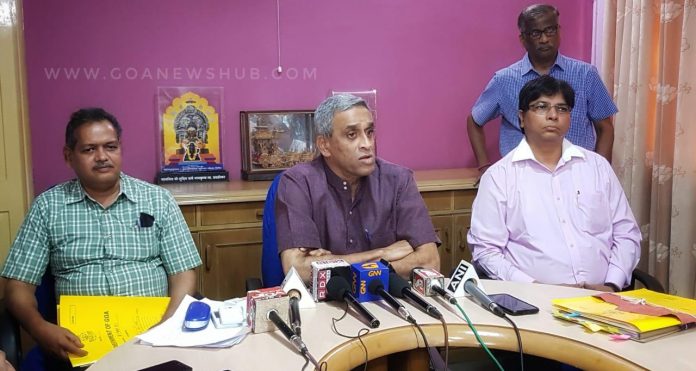 Panaji: Even as Congress denied making any moves to form the government in Goa, Maharashtrawadi Gomantak Party (MGP) leader Sudin Dhavalikar today claimed that party's Goa chief Girish Chodankar has been "sending some people with the offers."
Dhavalikar was talking to reporters to clarify on Chodankar's press conference during which he had raised doubts about stability of Zuari Bridge.
"Girish says I don't have faith in Dhavalikar. I don't want him to have trust in me. But at least stop sending your people to MGP leaders trying to woo them to form the government," said Dhavalikar admitting of getting fillers to break away with BJP.
"I am part of MGP. If you don't trust me why are you coming to our committee?," he questioned.
The minister said that Congress leader don't know what is happening in their own house.  "People should not trust them. Their own house is not in place. They should stop criticizing others," he said.
Congress party has been denying the news that the attempts are made to woo Dhavalikar. The recent meeting between Dhavalikar and Congress legislator Digambar Kamat and Independent MLA Prasad Gaonkar had also fuelled speculations.
Sources claimed that Congress with 16 MLAs is expecting to get support of MGP which will take them to 19 and with the help of Churchill Alemao from NCP and another Independent MLA would stake claim to form the government.