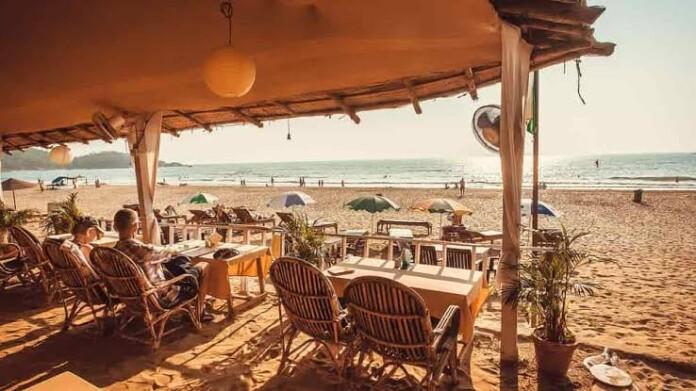 Panaji: Even as Goa's tourism season has begun a fortnight back, beach shacks, which are popular among tourists, are yet to be set up as the state environment has so far not allotted locations to them, officials and stakeholders said on Wednesday.
Beach shacks, which are typically built from eco-friendly materials such as bamboo, wooden poles and thatched palm leaves, have become a popular attraction for domestic and international tourists visiting the coastal state.
This is for the first time that the environment department is allotting sites for the shacks. This task used to be carried out by the tourism department earlier.
The tourism department has already allotted licences for 359 beach shacks, but their installation is yet to begin, a senior tourism department official said.
"The tourism department is ready with the allotment procedure as per the beach shack policy. But there is confusion due to the involvement of the state environment department, which will decide the location of the shacks depending on the beach carrying capacity," he said.
In the past, state tourism department was mandated with the role of allotting the beach shack location, he said.
"The environment department should have been responsible for the beach carrying capacity only and the allotment of shacks should have been done by the tourism department," the official added.
He also said that shack owners are not accepting the locations demarcated by the environment department.
Bharatiya Janata Party (BJP) MLA Michael Lobo along with the beach shack operators recently met Goa Chief Minister Dr Pramod Sawant, requesting him to intervene in the matter.
This year's tourist season has already begun in the coastal state. The first chartered flight arrived in the first week of October, bringing in travellers from Russia.
Cruz Cardoso, president of Shack Owners' Welfare Society, said, "There are some apprehensions over the allotment of shacks, due to which the entire process has been delayed." "The government should not change the locations, but stick to the earlier ones, which were allotted during the last season," he said.
Cardoso said they would be meeting CM Sawant again to raise the issue with him. their grievances.