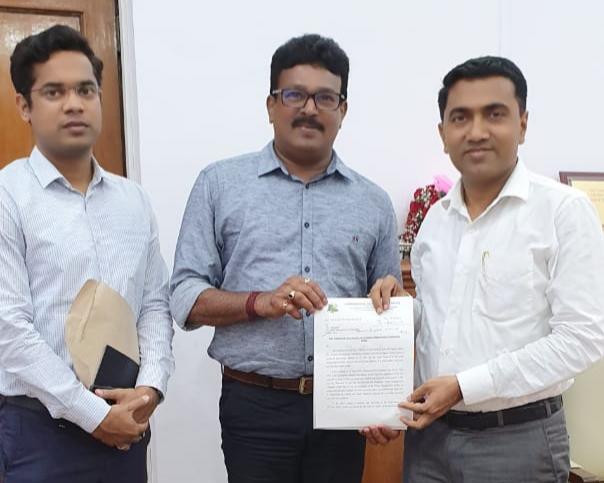 Panaji: Corporation of City of Panaji has decided to help State government tide over the garbage treatment crisis faced at Saligao plant by trying to treat capital city's waste within its jurisdiction.
CCP Mayor Uday Madkaikar met Chief Minister Pramod Sawant on Thursday with a letter assuring all the cooperation in treating the garbage within the city, so that the pressure on the plant at Saligao is reduced.
"A meeting was convened at the Corporation on June 26 whih was chaired by Mayor in presence of Panaji MLA, Vice Chairman of Goa Waste Management Corporation along with the officials of Hindustan Waste Management Corporation and Goa Waste Management Corporation," Madkaikar has communicated in the letter to Sawant.
"It was discussed and decided to explore the possibility of augmenting the existing infrastructure and help the corporation to process the wet waste at Heera Site within the shortest possible time. It was also decided to take steps to expedite the process of establishing Solid Waste Management facility at Bainguinim," the letter reads.
It is therefore requested to permit disposal of wet organic waste of 10-11 tons per day of Panaji at the Saligao facility till the augmentation of the infrastructure is taken up by the corporation, the Mayor has requested to the state government.