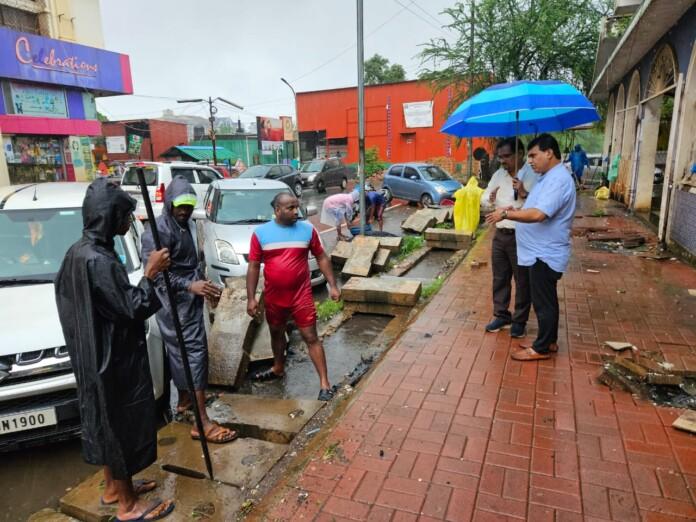 Margao: South Goa Planning and Development Authority Chairman Daji Krishna Salkar's action of personally supervising the cleaning of the drainages in the SGPDA market at Fatorda and interacting with the vendors and customers at this project may pave way for a cleaner marketing experience for the people.
The continuous rains have flooded several areas including SGPDA market. While people have an option not to get down on the flooded roads, the inundated SGPDA market is a place where the people can't avoid going, to fetch their daily needs.
The market full of stench, filth has been a major nightmare for the visitors.
Salkar, who is heading the SGPDA for sometime now, has decided to crackdown on this. The Vasco MLA personally inspected the place and ensured that the drains which were blocking the flow of water were cleaned.
This may be a temporary relief for the people as vendors and the customers keep on dumping stuff in the drains. This would once again lead to clogged drains and inundation.
Salkhar also interacted with the customers visiting the market and the vendors. The gross indiscipline in the market speaks volumes about the failure to control the activities here by the authorities.