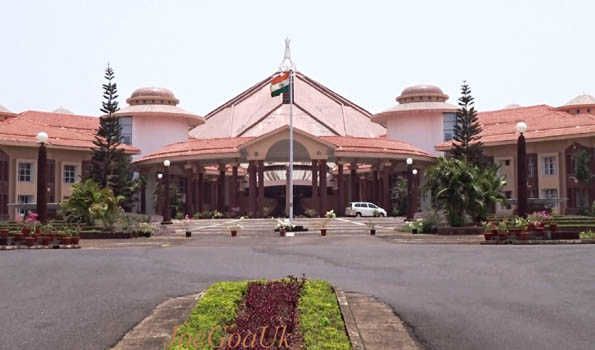 Panaji: Five-day-long Budget Session of Goa Legislative Assembly will begin from February 3 with Chief minister Pramod Sawant scheduled to present state budget on February 6.
The session which will start from Monday will culminate on February 7 during which the House will discuss financial business, various bills and motions.
The Comptroller Auditor General (CAG) report for the last fiscal which was adopted by State cabinet recently would also be placed during the upcoming session.
Sawant-led government enjoys support of 30 MLAs in the House including 27 from BJP, two independents – Govind Gawade and Prasad Gaonkar and NCP MLA Churchill Alemao.
The opposition benches comprises of five Congress MLAs, three from Goa Forward Party, one from Maharashtrawadi Gomantak Party and Independent MLA Rohan Khaunte.
The opposition benches have already announced that they would be raising issues like Citizenship Amendment Act, NRC, diversion of Mahadayi river by Karnataka, threat to PWD Minister Deepak Pauskar and others on the floor of the House.
This is going to be the second session for the current year as one-day-long session was held last month which was addressed by Goa Governor Satya Pal Malik.
The opposition benches will move amendment to Governor's address.
Sawant, who would be presenting his first ever budget, said that it would be on lines with the central budget presented by Union Finance Minister Nirmala Seetharaman.
He said that the exercise to draft budget had begun a fortnight back. Sawant said that more than 400 suggestions have been received by general public, through a website which was launched by state government.
Sawant will have to do a balancing act of revenue and expenditure as main source of income for the state, which was mining industry, has ceased to exist. The state is also witnessing sluggish tourism industry.
Various industrial bodies including Goa Chamber of Commerce and Industry (GCCI) in their pre-budget recommendations have suggested means to generate revenue.
GCCI President Manoj Caculo has said that agriculture and reviving the sick industries should be the focus areas for the state government to get back on track its financial position.