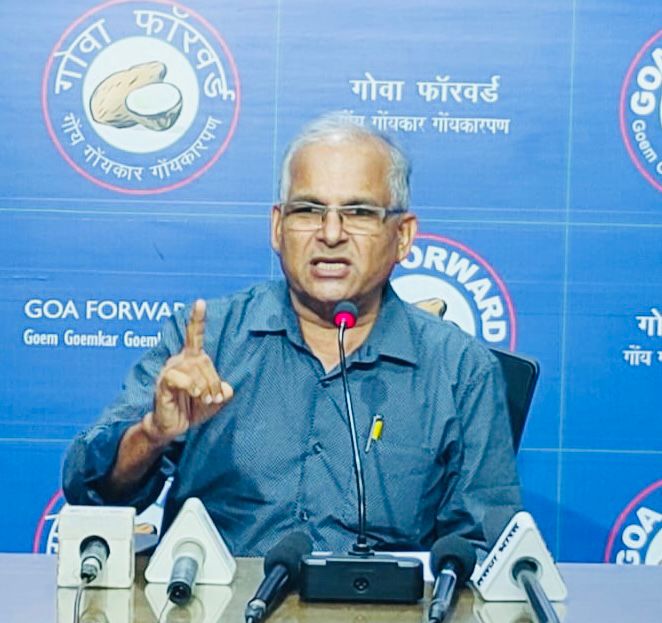 Panaji: Alleging that Chief Minister Dr. Pramod Sawant is trying to hoodwink government employees by announcing reintroduction of House Building Scheme, which was stopped by BJP govt, General Secretary of Goa Forward Party Mohandas Lolienkar has said that if formers intentions are clear then by Friday Govt should file affidavit in High Court.
Mohandas Lolienkar on Wednesday addressed press conference in Panaji and said that feared of losing votes from government employees, who have filed case in High Court challenging the decision of government of discontinuing the scheme, Sawant has played a political tactic to woo them. "It is an election gimmick by Pramod Sawant. 1400 government employees have suffered due to discontinuation of this scheme and many others had applied to opt for the scheme. Now Sawant is showing fake concern to them only to gain votes." Lolienkar said.
Sawant has announced that under the new scheme, the government would bear five percent interest, while employees would bear two percent. "He has not given clarity on this issue. He should tell when this scheme will restart." Lolienkar questioned.
He said that if the government's intention was clear, then it would have told Hon'ble court that it is restructuring the scheme and would have asked petitioners to withdraw the case. "Nothing such a thing has happened in this case. Hence it is evident that the government is trying to play with the sentiments of the employees." Lolienkar said.
Lolienkar also pointed out that code of conduct may be in force any time, and hence BJP will later say that they could not start the scheme. "Hence, we demand that the scheme should start by this week." He said.