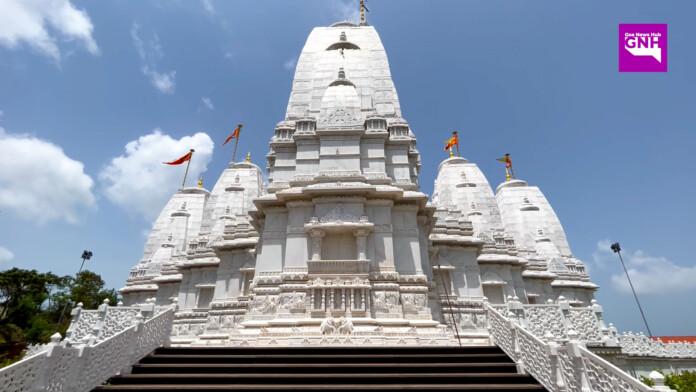 Panaji: Birla temple dedicated to Lord Krishna and Radha has become a new addition to the cultural landscape of Goa with more than 15,000 people thronging to this place every weekend.
The temple premises spread across 3.6 acres is located in the port town of Vasco, few kms away from Goa Airport at Dabolim, was inaugurated this year. A senior official from the temple management said that 1,500 craftsmen and artisans brought this glorious temple to life in 22 months.
Chirag Acharya, a priest at the temple, said that regularly 4,000 to 8,000 arrive here every day, while on weekend, the number rises to 15,000-20,000. "People come here with the complete devotion. They participate in the rituals during the day," he said.
The temple opens at 6 am and closes at 10 pm with a break during the afternoon hours, Acharya said.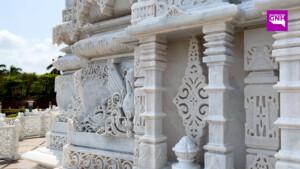 He said that the temple has five sanctum sanctorums with seven feet tall Radha Krishna idol as the main deity. Acharya said that the other deities include Ram Darbar, Shiv Parvati, Lord Ganesh and Lord Hanuman, all five feet idols each.
Acharya said that the temple has a big prayer hall where visitors can offer prayers and seek blessings from the deities.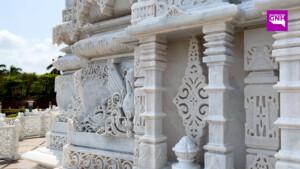 The temple has become a major tourist attraction. Ashutosh Avasthi, a tourist from Kanpur, UP said that he visited the place after hearing about it. "This is a pleasant place here. It is worth visiting here," he said.
Avasthi has travelled to Goa along with his wife and a daughter to visit the temple. "This is a relaxing feeling to be here," he said.
Vishwanath Swar, former Principal of the local College, said that his group has been visiting this beautiful temple. "This is one of the best temple I have seen in India. It is architectural marvel. The temple looks at its peak best during the  night due to the lighting," he said.
Swar said that this is a best gift Birla has given to the people of the state.
Azad Singh, originally from Rajasthan and now working at Manohar International Airport in North Goa, said that it is a nice place and the experience was amazing.
"I have also seen Birla temple in Rajasthan. Both the temples are on par," he added.