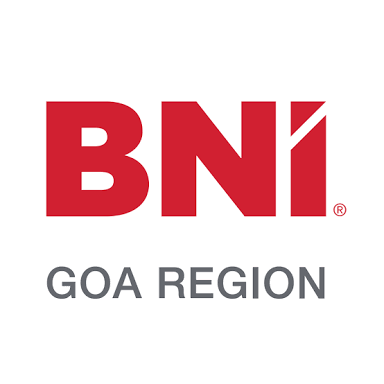 Panjim : COVID-19 cases are at an increase in Goa – yet, under the able leadership of our Hon'able Chief Minister, Pramod Sawant and with the help of the Education Department of Goa, many of the educational institutions are ready to begin or have already begun with their new academic year through the medium of online classes. While the education system is undergoing numerous changes, there are many more changes, which are yet to be witnessed by the students as well as the teachers in the near future. Hence, in order to exchange ideas about the same, BNI- Goa Region organized a successful webinar on the topic 'The future of Education and the way ahead' on May 28, 2020 for the members of various educational institutes across Goa. They had also conducted an interaction with the Honorable Chief Minister of Goa a few days ago.
This webinar was a two-part interaction with the first part being open to all sharing an insight from eminent educationists about 'The future of Education and the way ahead' while the second part of the conclave had an in-depth interaction with selected group of members and panelists. As promoters of technology and innovation – BNI did ensure a smooth and perfectly executed function.
The educationists comprised of Dr. Vivek Kamat – Director, Technical Education, Prof Vithal Tilvi representing Prasad Lolayekar, Director – Directorate of Higher Education, Pradip Kacodkar – Director, New Education Institute, Dipak Khaitan – Director, Sunshine School, Dr. Ashish Rege – Principal, Goa College of Architecture, Ms. Prita Mallya- Principal, Damodar College, Dr. Nandakumar Sawant- Principal, Parvatibai Chowgule College, Ms. Sandhya Venkatesh – Principal, Mount Litera Zee School, Ms. Radhika Nayak- Principal, S S Dempo College, Dipak Shah- Principal, Institute of Maritime, Gautam Kharangate – Mngt. Administrator, JNYAN Vikas School, Dr. Ganesh Hegde – Professor, Goa Engineering College, Dilip Arolkar- Principal, Dnyanprassarak Mandal, Ms. Anupama Mehta – Principal, Navy Children School, Fr. Anthony Castello- Director, Fr. Agnel Educational Complex and Ms. Donna D'souza – Principal, Institute of Hotel Management Catering Technology & Applied Nutrition.
The Educationists were glad of this opportunity provided to voice their views through this seminar and sought help from BNI to be the bridge in helping to identify and provide reliable and reasonable vendors for their immediate requirements such as video conferencing up-gradation, security systems, non-contact safety equipment, printing & designing services, hygiene and sanitation, sustainable concepts, software development and much more.
"The Webinar was indeed one of a kind event. We were glad to have such a great panel of highly intellectual people and the ideas and opinion they shared with us. We also telecasted this webinar live through Facebook so that it could reach across masses," said Rajkumar Kamat, Executive Director of BNI- Goa.
In their individual address, the panelists felt that online and technology would play a major role in the post- COVID era but, opined that the institution, teacher and student format is very much required and is there to stay and also summarized the potential for education and technological related businesses. Some of the observations included the change in the ratio of online and offline content, limited contact classes restricted to practical sessions and more of online. The attention was drawn to students from economically weaker sections that are not prepared for the technological changes. Hence, it was a point for thought to prioritize and strengthen school & community infrastructure. Such feeling of empathy and the emotional connect and ethical practice propagation is few of the important reasons why the campus learning cannot be totally stopped. It was also noticed that updating the skills of the teachers was required through a continuous process while ensuring that the process is equally engaging and satisfying as the in-person modes were. A panelist also opined that students needs to be made more responsive towards physical, social and mental aspects of education and a proper guidance is required to be given to adapt to the new standards and communication of learning. In alignment to the call of Vocal for Local – this session was then followed by a personal interaction with the institution heads with each of the 55 selected BNI members for their requirement of the services and products offered by these members.
"We really cannot thank enough the entire panel for their active participation. We hope to conduct more such discussions in the future," thanked Armaan Bankley, Sr. DC Business Growth, BNI-Goa.