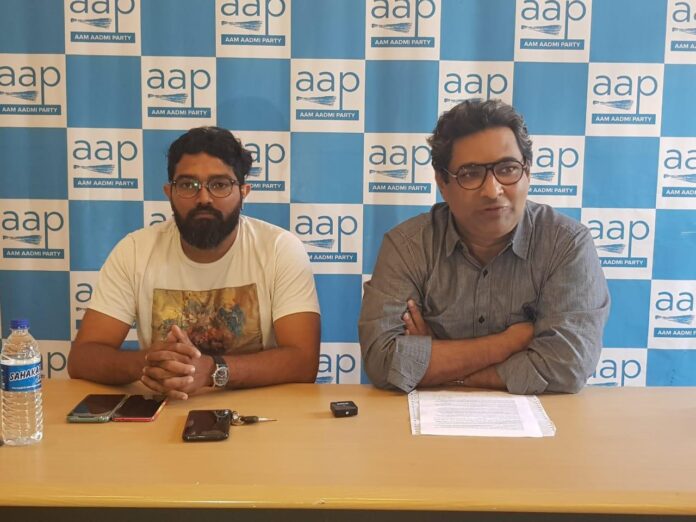 Aam Aadmi Party has severely criticized the government for its decision to file an FIR against the Bodgeshwar temple committee and said the Bharatiya Janata Party government in Goa is anti Goans and only for big business houses from outside Goa.
AAP Goa convener Rahul Mhambre said the FIR proposed to be filed against the temple's management committee is actually a FIR against the common Goan who is struggling to make a living in these trying period of pandemic.
"All small traders like those selling sweets at feasts and zatras or those selling clothes and utensils have been very badly affected as there were no fairs for so long and just when their trade was starting again the government has hit them hard to cripple them further," said Rahul
He pointed out that at Bodgeshwar temple it was the common Goan who lives on his and his family members toil that had put up stalls for the zatra in order to earn some money which has now been denied to them.
"If the temple committee had violated the SOP for pandemic what about the casinos which operated to full capacity during the Christmas season? Why were no FIRs filed against the casinos? Is it because they are run by people from outside Goa and it was easier to target Goans at Mapusa?" asked Rahul.
Besides, he asked how the government could conduct the Zilla Panchayat elections during the pandemic and even hold various government functions where there were crowds present and wondered what was so wrong in organizing a fair for a zatra.
He further pointed out that the government till date has not announced any package or relief to small traders from Goa but has granted huge waivers to business houses from outside Goa infamous of which was the tax waiver of Rs. 277 crore for the casinos belonging to Delhi parties operating in Goa.
"The BJP government is anti Goa and Goans and only interested in protecting the interest of its party leaders in Delhi and their crony capitalist friends," he said while condemning the move to file an FIR against the temple committee.