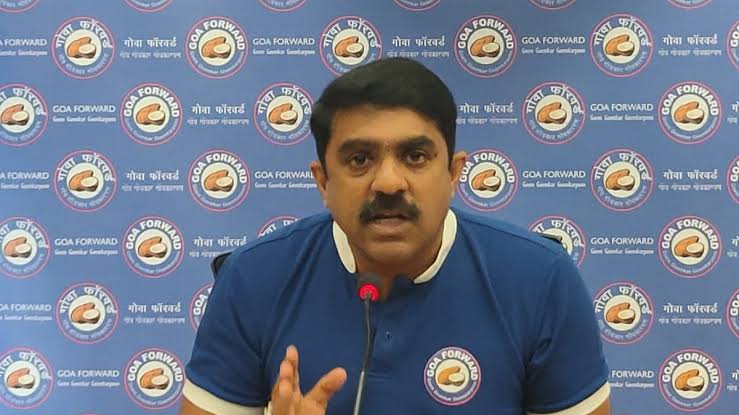 Reacting to a report that Goa's iron ore reserves have been depleted, the Goa Forward Party President Shri Vijai Sardesai said he was shocked, and demanded an explanation from the Chief Minister of Goa Dr Pramod Sawant for this strange and drastic depletion of Goa's material wealth.
It has been reported that Goa has only 260 million tons of iron ore reserves remaining, down from 2 billion tons in 2013. In April 2013, in response to a question posed by Shri Sardesai in the Goa Legislative Assembly, the former Chief Minister Late Shri Manoahar Parrikar stated that Goa has two billion tons of iron ore reserves. He also quoted an estimate prepared by the Indian Bureau of Mines (IBM), according to whom, it was estimated to be around 1.1 billion tonnes.
Later in October 2013, Parrikar had suggested that there should be a capping of iron ore sale at 45 tons annually of which 25 tons should be from the ore rejects piled up in the State. He envisioned that Goa's ore reserves should be explored over 50-100 years.
However, by the present government's estimates and with the lack of any cap on mining, Goa may run out of ore within the next 10 years.
During the Covid-19 pandemic lockdown, the government had allowed transportation of ore. Sardesai had objected to the decision because under the garb of e-auctioning, illegal excavation and sale of ore was being carried out.
Expressing grave concern over the possible excavation of ore and then selling them off under the garb of e-auctioning of dumps, Sardesai demanded that a white paper be released comparing the reports provided by the Directorate of Mines, Government of Goa, and the Indian Bureau of Mines given to Shri Manohar Parrikar in 2013, with the report prepared recently by the Government Accounting Standard Advisory Board as well as data on the amount of ore sold off since 2013 till date.
Sardesai stated that the government may be deliberately underestimating the quantity of ore reserves in order favor their cronies and opportunistic capitalists. The coal blocks in Goa are probably going to land up in the hands of one or two big multinational companies close to the ruling party, who will profit greatly from illegally selling off the unreported ore.