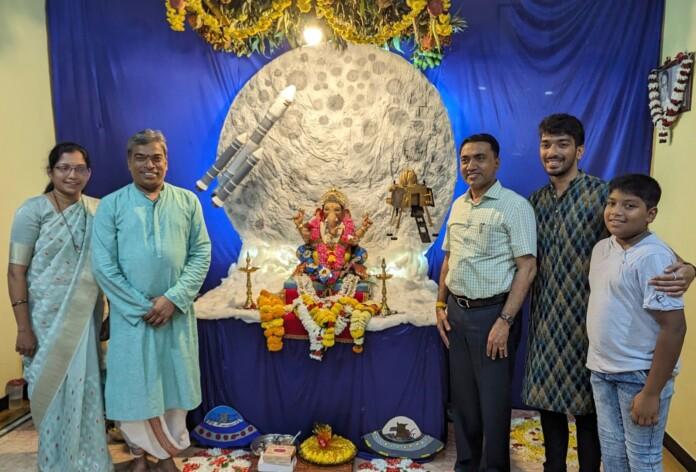 Fatorda: Chief Minister Dr Pramod Sawant on Friday evening took time from his inter-state hectic schedule to come to Fatorda from New Delhi.

Sawant on Friday morning addressed a press conference and attended Parivartan Yatra at Rajasthan followed by his historic meeting with Union Minister Amit Shah, BJP National President J P Nadda in New Delhi along with former Karnataka CM H D Kumarswamy.
This was not the end to his day. The chief minister arrived back in Goa and travelled to Fatorda to attend Ganesh Chaturthi celebration of BJP leader and former Fatorda MLA Damu Naik.

Chief minister spent time with Naik and his family before heading back to Panaji.