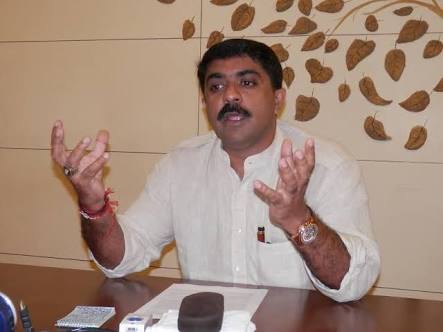 Margao: On the eve of Opinion Poll Day, Goa Forward Party Chief and TCP Minister Vijai Sardesai took a dig at Congress reminding them that it was his party that brought Goemkarponn to the centre of the debate.
Sardesai also announced that a bust of Dr Jack Sequeira would be unveiled at the RDA complex at Merces. But it would not be the replacement for the demand of a Statue.
"Tomorrow evening around 5 pm, the bust would be commissioned by me and RDA Minister Jayesh Salgaoncar. This is not a replacement for a statue," the minister said.
"We know, we have fallen short to keep up our promise. We only have reminded people about it.
Then only they (opposition) realized about opinion poll. All these years Congress party or its appendages which are coming up with the name of 'Avaz' .. we want to tell them that we have brought Goemkarponn central to the debate after coming in power and we will ensure that whatever we have promised during course of time will be implemented," he said.