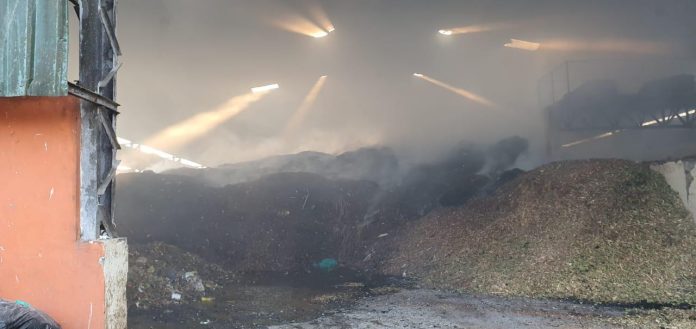 Panaji: A JCB  and other machines installed to treat garbage was gutted in fire when state-run Waste Treatment Plant caught fire during wee hours of Monday, an official said.
Fire Department official said that the garbage at the Waste Treatment Plant on the outskirts of Panaji city caught fire during wee hours of Monday.
Earth moving machinery used at the plant along with other machines were gutted in fire, which was controlled after three hour long operation, the official said.
The Waste Treatment Plant run by Corporation of City of Panaji is located near city bus stand.
The official said cause of fire and damaged caused due to the blaze is yet to be ascertained.