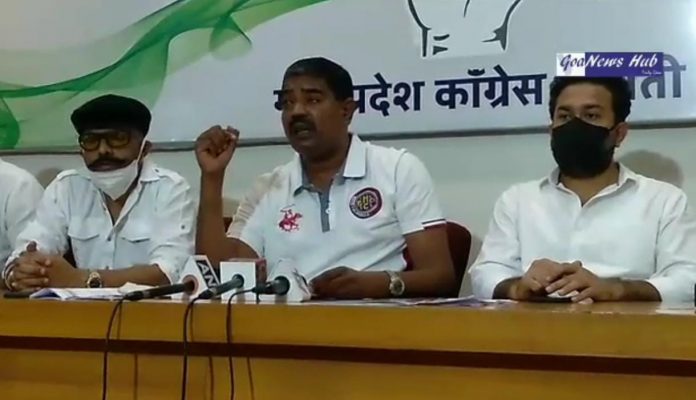 Panaji: Goa Pradesh Congress Committee (GPCC) vice-president Sankalp Amokar came down heavily on  Milind Naik for illegally selling iron ore worth three and half crore. "Milind Naik who is MLA from Mormugao has gone against the Supreme Court Order," said Amonkar while speaking about the illegal activities taking place at Mormugao Port Trust (MPT).
Amonkar alleged that MPT staff, Directorate of Mines and Geology are hand in gloves with Milind naik. "Essar Minmet and stevedore is M. N. Construction (MNC), a firm owned by the MLA of Mormugao. The supplier of cargo to the vessel is Kodee Resources. About a week ago, MNC has brought an excavator, screening machine and wheel loader into the port and has probably at the behest of Kodee Resources excavated iron ore cargo from the port plots and started screening the same. This operation can be deemed as a mining activity as they have excavated ore from the ground which has not been declared by the Port to DMG and is thus in violation of the Supreme Court order that no mining is permitted," Amonkar alleged.
Calling Milind Naik a Mafia and, Amonkar lamented that all the contracts of Coal wagons, Ammonia handling, Labour contracts are controlled by Milind Naik who is misappropriating the iron ore and pressurizing the concerned departments. "If all the procedure for mining was followed legally the govt. treasury would have benefited," concluded Amonkar. The GPCC vice president has demanded enquiry into the matter by CBI he also demanded that The cargo loaded into the ship has to be unloaded back into the barge and brought back to the plot.