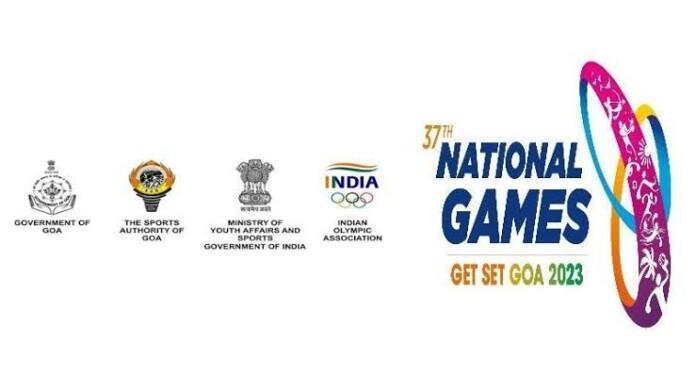 Goa: Asian Games medallist Jyoti Yarraji and Tejas Shirse broke National Games
records on way to winning the gold medals in 100 M and 110 M hurdles at the athletics
competitions of the 37th National Games which is being held here at the G.M.C Athletic Stadium,
Bambolim. Jyoti improved on her her own mark, finishing in 13.22 sec while Tejas who had
rewritten the games record in the heats to 13.80 sec held in the morning today, improved his timing
by finishing in 13.71 sec in the finals.
Maharashtra is leading the medal tally with 47 Gold, 34 Silver and 33 Bronze followed by Haryana
with 18 Gold, 15 Silver and 17 Bronze in second place and last editions champions SSCB are
currently third with 17 Gold, 9 Silver and 7 Bronze.
On a day of records being broken, Priyanka Goswami bettered the games record in the 20 Km walk
held in the morning. Priyanka finished in 1:36:35 sec breaking the record of Munita Prajapati, who
won the bronze medal. Maharashtra's Sejal Anil Singh finished in 1:41:13 sec to win the silver.
In the 400 M, Vithya Ramraj of Tamil Nadu took gold finishing in 52.85 sec well ahead of Jyotikasri D
of Andhra Pradesh and Kerala's Jisna Mathew. In the men's category, K. Avinash of Tamil Nadu took
gold dipping ahead of Haryana's Vikrant Panchal. Maharashtra's Rahul Ramesh Kadam finished with
the bronze.
Abha Khatua of Mahrashtra won gold in Women's Shot Put with a throw of 17.09 m and
Muhammed Anees of Kerala won the gold in Long Jump with a jump of 8.15 m. Lili Das of West
Bengal beat fellow international K.M Chanda of Delhi to the finish line in women's 1500 M to win
the gold. In the men's 1500 M, Ritesh Ohre of Madhya Pradesh won the gold with a timing of
3:40.93 sec.
In the men's 20 Km walk held in the morning, Suraj Panwar of Uttarakhand won gold with a timing
of 1:27:43 sec. SSCB's Servin won the silver with a timing of 1:41:13 sec and Hardeep of Haryana
won the bronze in 1:42:24 sec.
Tejaswin Shankar representing Delhi is ahead in Decathlon with 4062 points after the completion of
Day 1 with Kerala's N. Thowfeeq closely behind.