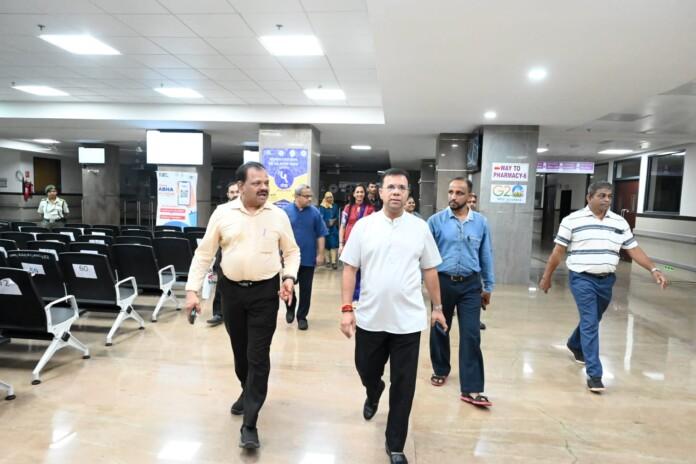 Bambolim: Health Minister Vishwajit Rane on Friday conducted the inspection of Super Speciality Block of Goa Medical College.
Rane was accompanied by Dean GMC Dr. Shivanand Bandekar, Dr. Ajit Nagarsekar, Dr. Madhumohan Prabhudesai and other GMC staff members. "During the inspection, I visited all the main departments to assess the progress and quality of services provided," the minister said.
He said while interacting with the patients, I ensured they were receiving proper care and understood their case from the doctors and nurses present. We also discussed on the distribution of nurses and staff in every ward that is being commissioned at the SSB.
"A meeting with Sodexo was held to emphasize timely delivery of nutritious food to the patients. I assessed the areas requiring improvement and explored ways to enhance the hospital's services and equipment provision that is a must to enhance treatment," he added.
"We are working on ensuring thorough SOPs are in place. Our commitment remains strong in delivering the best healthcare services to Goa," he said.