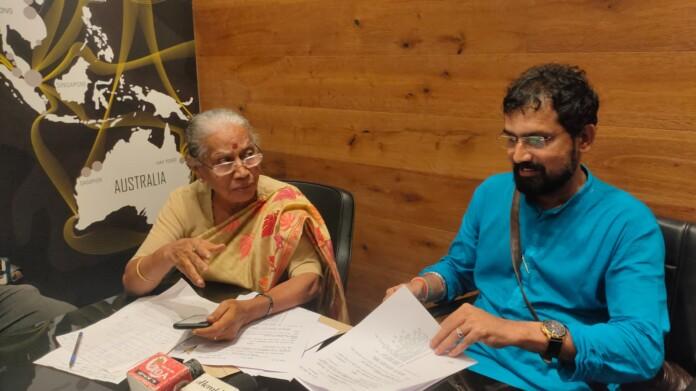 Panaji:  Mhadei Bachao Abhiyaan, a body which pioneered save Mhadei river movement, on Friday said that Goa government's reluctance to declare state's forests as Tiger Reserve is "another nail in the coffin."
State Wildlife Board chaired by Chief minister Dr Pramod Sawant had rejected any possibility of declaring state's forest as Tiger Reserve. The NGOs have been demanding that the forest should be declared as a Tiger Reserve.
"If we had to accept the Tiger Reserve, then it would have strengthened our case against Karnataka to save Mhadei river. One step would have solved the entire issue," MBA President Nirmala Sawant told reporters in Panaji on Friday.
She said that by refusing to demand Goa's forests as Tiger reserves, the government has hammered another nail in the coffin of Mhadei river.
Sawant, who is former Goa Power Minister, said that the declaration of forest as Tiger Reserve would have gone a long way in protecting the Western Ghats. She said that while other states are working to protect western ghat ranges, Goa government is acting like it is least bothered.
"Protect the environment and everything will be in place," she said.