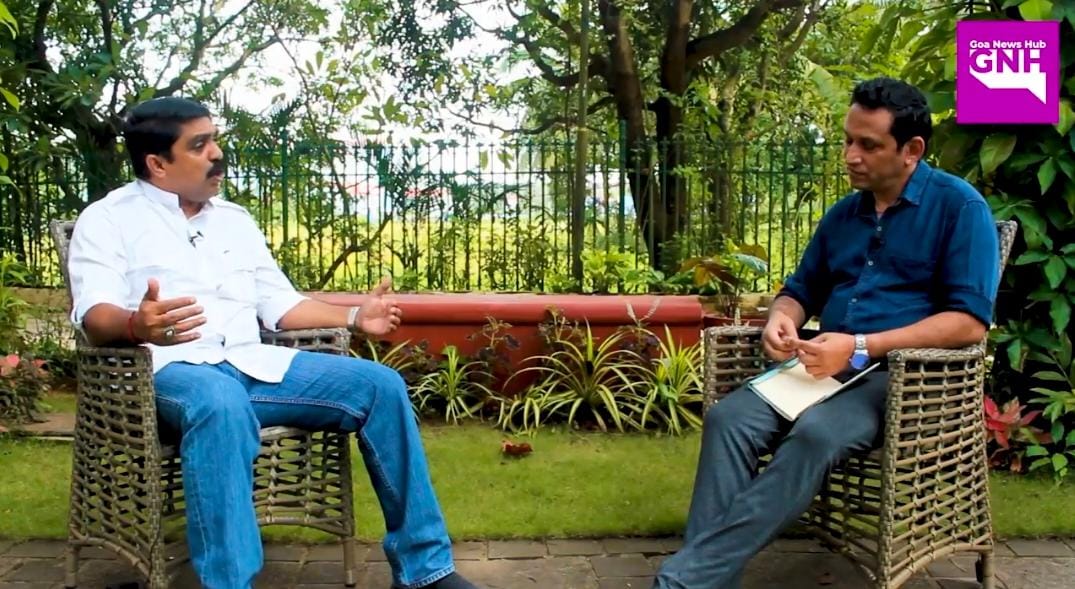 (Click here to see full episode: https://www.youtube.com/watch?v=4lkw1WV7saU&t=14s )
Fatorda: Goa Forward Party President Vijai Sardesai has said that his party will announce their plan for Margao post-Diwali.
Talking to our Editor in Chief Rupesh Samant on the program HubEncounter, Sardesai said that GFP will have set up units in all the eight Assembly constituencies from where the Congress MLAs have shifted to BJP.
"We will have our units in all the 8 constutencies.. Even in Margao," he said.
Sardesai said that the people of Margao want to tell the politicians that there is a limit to lies. "People want to say this but they don't dare because power is at another side..
"They want someone who can speak on their behalf. In today's politics, only GFP is the only party which can be their voice. After Diwali we will announce our plans for Margao."