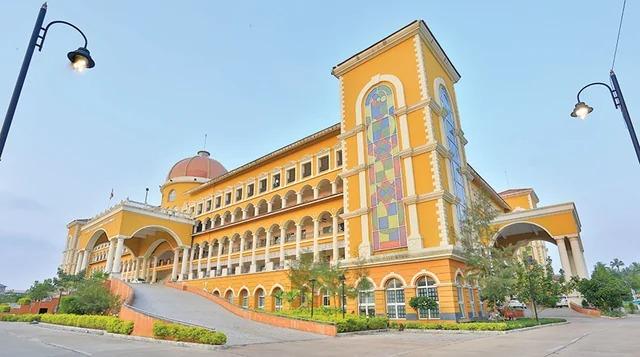 Margao: Staff crunch seems to be looming large over South Goa Collectorate and secretariat at Porvorim due to Ganesh Chaturthi festival.
Herald Newspaper, in its report, has pointed out to the "noticeable decrease in staff attendance" during Ganesh Chaturthi days.
The report reads : During Ganeshotsav festival, the Secretariat in Porvorim and the South Goa Collectorate office in Margao experienced a noticeable decrease in staff attendance, giving these government offices a quieter ambiance on Thursday, marking the third day of the festival.
The ground floor of the Secretariat saw a majority of chairs empty as employees chose to take leave during this festive season. A senior official admitted to the  the lower attendance during these days, attributing it to employees celebrating Ganeshotsav at their homes, which can range from one-and-a-half to five days. This year, as Ganesh Chaturthi fell on weekdays, some took extended leaves.
Despite the reduced workforce, the official emphasized that work had not been significantly affected, as the staff remaining on duty ensured essential tasks continued. Some departments, like Protocol, continued their work without interruption. They anticipated a return to full staff strength in the coming week.
In Margao, the South Goa Collectorate office also experienced a decline in staff attendance due to the ongoing festival. South Goa Additional Collector-I Srinet Kothwale noted that around 70 percent of the staff had taken leave during Ganeshotsav, an improvement compared to previous years when as much as 90 percent would be on leave.
Kothwale assured that the reduced attendance hadn't disrupted public services, as people were aware that government offices operated with a skeleton staff during the festival."