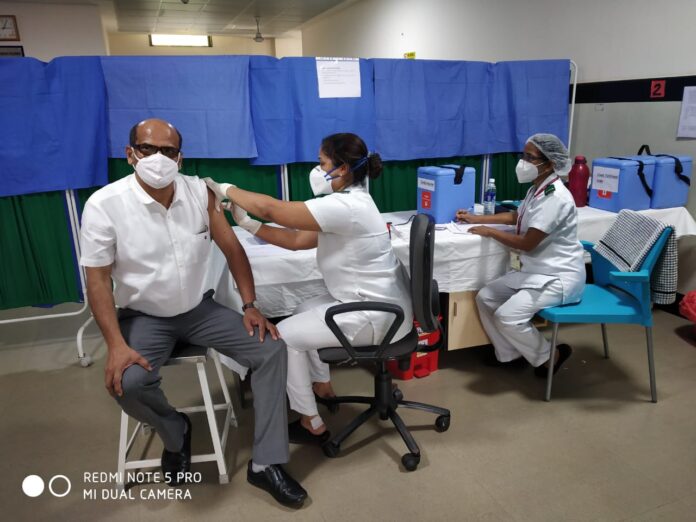 Panaji: A consignment of 18,000 vaccines arrived in Goa paving way for the second and bigger round of inoculation against COVID-19.
Different state-run facilities and private hospitals will be administering second dose of COVID-19 vaccine from Friday onwards.
State Director of Health Services Dr Jose D'Sa said  that the second round of vaccination would be held from Friday onwards in different facilities across the state.
The first round was held on last Saturday across seven facilities including two private hospitals. D'Sa said that more facilities including additional private hospitals are being added to the list, which is being finalized now.
He said that a consignment of 18,000 vaccines arrived on Wednesday morning by a flight from Mumbai. D'Sa said that a stock of 23,500 vaccines was sent to Goa during last Saturday of which 426 doses were administered.
The state is inoculating its Health Workers during the first round of the vaccination.
D'Sa said that the vaccination will continue even on Saturday while thought is also given to hold it four days a week from coming week onwards.
The Director said that the list of beneficiaries is drawn through Central portal, which will be followed by the local officers in Goa.