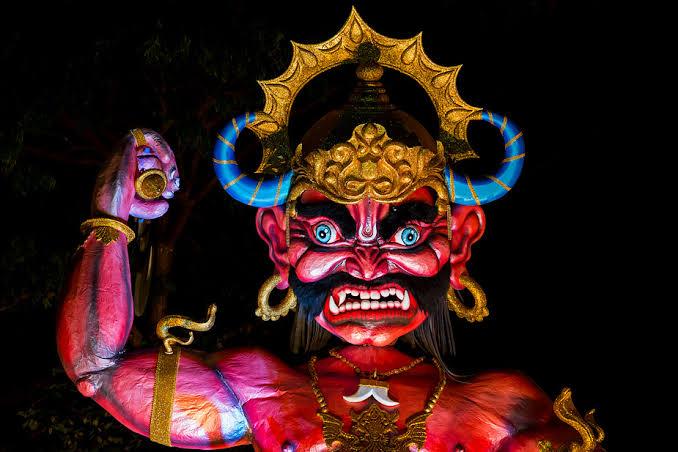 Panaji – Narakasur Vadh or Killing of Narkasur is age old tradition of Goa. Bhrashtachar Asuras, Drugs Asuras, Land Grabber Asuras, Murder Asuras, Rape Asuras are introduced by Modified BJP from 2012 in Goa. Power Minister Ramkrishna alias Sudin Dhavlikar can be rest assured that Congress will eliminate all of them in 2024, stated Congress Media Cell Chairman Amarnath Panjikar.
Amarnath Panjikar slammed Power Minister Ramkrishna Dhavlikar for blaming Congress of bringing tradition of Narkasurs in Goa. He should understand that Congress Party always worked hard to eliminate Narkasurs. If killing Narkasurs is a crime, Congress will repeat it consistently, he said.
BJP Government in Goa supported by Sudin Dhavlikar is comprising of Defector Asuras. Why is he not speaking against them? Why is he silent on Sex Scandal Asuras who sit with him in Cabinet Meetings? Why he disowned his own MGP MLA to be in good books of Land Grab Asura? questioned Amarnath Panjikar.
Despite holding Power Portfolio, Sudin Dhavlikar has become powerless in BJP Government. His fuse is in the hands of Chief Minister Dr. Pramod Sawant. Some short circuit must have taken place which resulted in Sudin Dhavlikar making such a silly statement, Amarnath Panjikar stated.
I want to remind Sudin Dhavlikar that the BJP Government in Goa headed by Chief Minister Dr. Pramod Sawant is of nothing less than Asuras which killed innocent patients during Covid with oxygen shortage, murdered power department staff and animals due to electrocution. It is Sudin Dhavlikar and his MGP which needs to be blamed for supporting Demon's Government, Amarnath Panjikar stated.