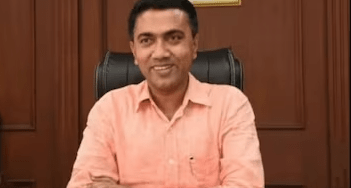 Panaji: Chief Minister Dr Pramod Sawant on Wednesday left for Delhi amidst rumours of cabinet reshuffle and also decision on the candidate for Rajya Sabha seat from Goa.
Though there is no formal confirmation on the agenda for the CM's Delhi visit, sources stated that during his visit, Sawant would be discussing on cabinet reshuffle and also candidature for Rajya Sabha seat.
Current Rajya Sabha MP Vinay Tendulkar is unlikely to be given second chance to continue in the Upper House. The possibilities of Sadanand Tanavade being selected for the post are discussed in the political circle.
It is also expected that the chief minister will pave way for the much-awaited cabinet expansion. The initial news confirms that two ministers from the current cabinet are likely to be dropped and replaced with two, who were part of the eight who had shifted from Congress to BJP. There is no independent confirmation for the number of ministers to be dropped for their names.