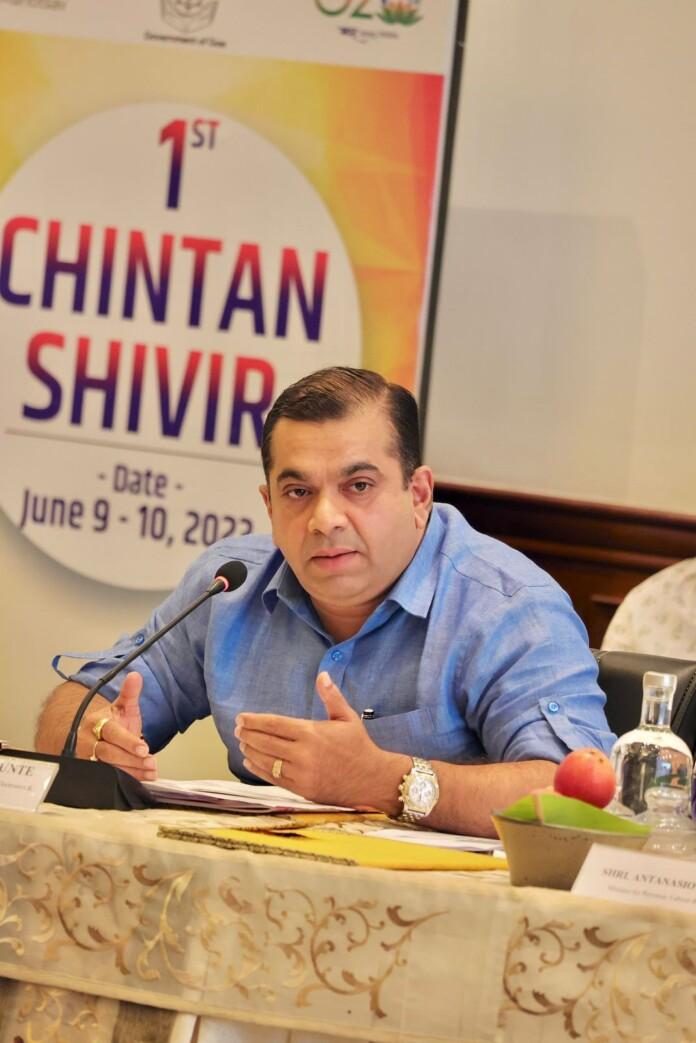 Benaulim: Tourism and IT Minister Rohan Khaunte on Saturday said that the ongoing Chintan Shivir Vision -2047 offered a platform to deliberate with his colleagues on innovative ideas to link up tourism and IT projects of Goa with the central planning.
Khaunte said "Chintan Shivir Vision-2047 offered a Platform to deliberate with my Colleagues on Innovative Ideas to link up Tourism and IT Projects of Goa with that of Central Planning to create an Integration of Centre-State Development as envisioned by the DoubleEngine Governance under PM Narendra Modi."
He said that during the meeting the ministers discussed widening of Goa's Tourism prospects by linking into the Nationwide network of Spiritual and Heritage Tourism circuits, pushing the boundaries of IT enabled services in Public Administration and harnessing the National Ecosystem for boosting the Infrastructure and Investment in Goa's IT Sector.
"The Shibir brought forth a resultant Brighter Outlook towards a Share-n-Support surge to enhance Goa's Development in Collaboration with All My Colleagues," he said.