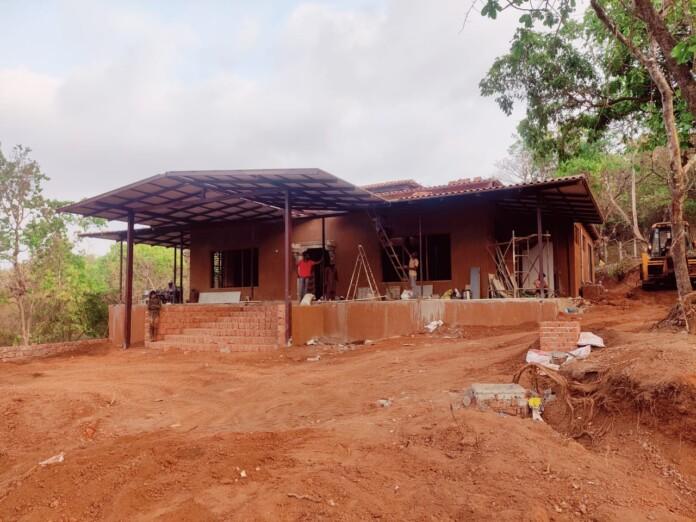 Authorities begin action on controversial Ashram at Canacona
Canacona: While State Revenue Department officials conducted inspection of the controversial Ashram at Vape in Canacona, the Forest department has also asked its officials to submit the report.
On Wednesday, a team of Revenue department officials conducted inspection of the site where the Hill cutting and felling of the trees was reported. The Ashram by an influential self-proclaimed Swami has already received demolition notice from the local Poinguinim Panchayat.
When contacted, Canacona Mamlatdar said that he is yet to receive report from his team.
While local Congress leader Janardhan Bhandari is conspicuous with his silence on the violation, former Goa Congress Chief Girish Chodankar had taken up the issue.
During a meeting with District deputy conservator of Forest Premkumar, Chodankar had sought clarification on the issue. Chodankar told GNH that Premkumar has informed that he has already asked the forest department officials to conduct inquiry into the violation.