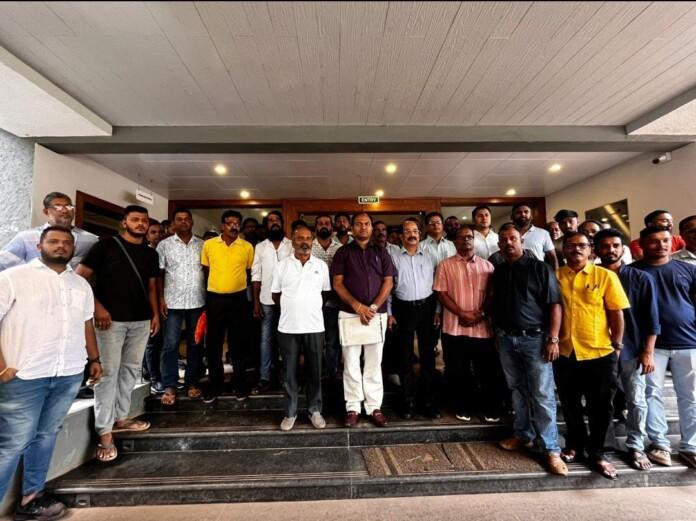 Panaji: All Goa Liquor Traders Association on Thursday met State Excise Commissioner opposing the proposed notification allowing sale of liquor at Manohar International Airport.
Association President Dattaprasad Naik told reporters after meeting the Excise Commissioner said that the attempts are made to issue a government notification giving powers to the chief minister to issue liquor selling licences at the prohibited places.
Naik said that the notification is being issued to allow a Mumbai-based wine shop baron to put up shop at Manohar International Airport with an excuse that it would "boost tourism."
He said that such an attempt was made to have liquor shop at Dabolim Airport in the year 2012 which was scrapped by then CM Manohar Parrikar after protest from the Association.
The Association has alleged that a Mumbai-based wine shop group is trying to make entry in the state through such actions, usurping the business of locals.
He said that there are 3,067 wine shops which are member of the Association.
The Association members claimed that such an act will hamper the existing wine shops, who are already reeling under the increased taxation.
"The liquor in Goa is costlier than majority of the states in North India. We are entirely dependent on the customers from South India," he said.